Pieces of After Eight!
Highlights from the premiere of Pieces of After Eight, performed by
KATS
.
On an isolated and unexplored island in the Caribbean is a town of over forty pirate families, hiding for over 300 years. Daniel Lightfoot, his destiny as captain now fulfilled upon the death of his father, inherits a treasure map. Intrigued by the contents he travels back to England to find the buried treasure.
Believing the treasure to be buried in the grounds of the Seaview Hotel, he and his crew land on the south coast of England and make their way to the hotel, seeking his family's long-lost buried treasure.
The hotel is run by world-weary James Riddell. An ambition-thwarted individual who manages to keep his hotel afloat by selling, smuggled cigarettes and alcohol to his residents. In the care of this James and his wife is their niece, Samantha, adopted by them at a tender age after the death of her parents.
Unhappy in her marriage to the James, Pru sees their relationship disintegrating and with the threat of the dashing Captain Lightfoot taking her niece, Samantha, back to the Caribbean, she becomes a desperate woman.
Put a desperate woman in the company of a pirate anxious to wrestle power from Captain Daniel. Add an undercover excise woman in the hotel posing as a maid. Throw in a Volvo with a faulty gearbox and crumbs of a well-known chocolate mint left under a table and you have Pieces of After Eight.
Pieces of After Eight, written by experienced comedy and drama writers, is a fast-paced comedy musical with an array of memorable tunes. Tailored to the needs of the modern amateur dramatic society with a whole host of resources for one incredibly teeny weeny rights fee, this is the ideal production for the budget conscious society wanting to put on a spectacle everyone will enjoy and remember.
Using this site you can listen to a number of
songs in the musical
, request an
evaluation
and even see a
summary
of the plot.
Biographies
Captain Daniel Lightfoot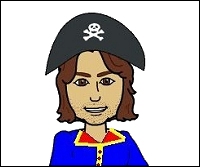 Daniel is not the stuff that pirate Captains should be made of. Following in his late father's trade of piracy, Daniel finds that being a nasty cutthroat, a ruthless ruler and a harsh disciplinarian are completely alien to his gentle and sweet natured ways. He is definitely far too good to be bad. His crew have tolerated his niceness because he is who he is - a Lightfoot - well respected in Pirate circles. Can he achieve his goal of finding treasure without the spilling of blood and trying not to faint at the sight of it?
Samantha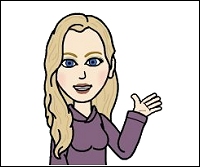 Sweet, innocent, naive and completely silly, this niece of James and Pru lives in her own little world, believing in true love and fairies. When such true love comes to town in the shape of pirate Captain Daniel Lightfoot , all her prayers are answered. But alas, just as with the tides that carried him to her, she discovers that true love is not all plain sailing. She wants him to stay, he wants her to go with him. Decisions, decisions . . .

James Riddell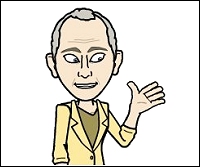 Irritable, sarcastic and world weary, somewhere under these delightful qualities lies a heart of pure cynicism. His hopes dashed when young from going to sea, he inherited The Seaview Hotel to become a resentful land lubber with a longing for a life on the ocean waves while being anchored in a marriage which is just about bearable. His constant juggling the finances to make the Hotel Seaview almost profitable all contributes to James' sardonic outlook on life. Life is a bitch - then pirates turn up!
Pru Riddell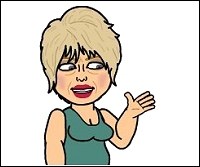 Long-suffering and down-trodden wife of James. Somewhere in her heart is the James she married, but she doesn't know if she can find him again. Only the presence of her beloved niece, the orphaned Samantha who is the object of her maternal love and care can guarantee that she keeps her sanity. Now, she is prepared to do a deal with a devil to keep her!