The writers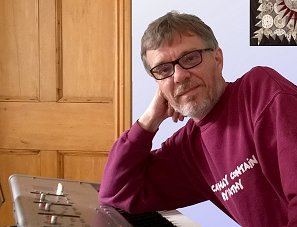 Grant Davis is a member of the Kingsbridge Amateur Theatrical Society and has taken several key roles both on and off the stage.

He has been a jobbing sketch writer for the BBC and ITV and was twice runner up in drama awards for the BBC and London Weekend Television.

He has written and directed five radio plays appearing in two of them. He lives in Devon with his long-suffering partner and enjoys writing music, reading and contributing to amateur theatre. After years of writing songs, he has drawn on his vast experience to produce an array of varied, catchy and immediately accessible songs.

He is also prepared to vouch that the man below is, indeed, very silly.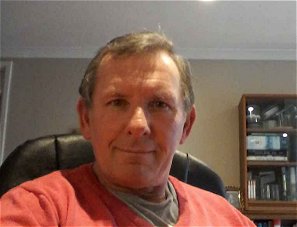 Johnny Jarman has been silly since he was born but only started channelling it into mainstream entertainment in the mid 1980s.
He has written for and had his material performed by the likes of Russ Abbot , Little and Large, Ken Dodd and Hale and Pace to name a few. He began writing for German, Belgian and Dutch shows just as the British sketch-based comedy markets shrank in favour of reality television.

The writer of more than half a dozen sitcom pilots, radio plays and a stage farce, Johnny finds laughter addictive and being blessed with the ability to make it happen out of thin air is still a wonderfully mysterious and satisfying thing. Long may the silliness continue.